Thought your caterer canceling at the last minute or the skies suddenly opening up and raining on your alfresco ceremony was the worst thing that could happen on your wedding day? Think again. This bride just lived every engaged gal's worst nightmare when her husband's scorned lover showed up at their wedding! And she certainly had a few things to say...
Everyone wants their "I do's" to be memorable, right? Well, perhaps not quite like this. In a video one of the couple's wedding guests recorded, the bride and the groom are about to tie the knot when they're suddenly met with an unexpected interruption to their nuptials. Just as the officiant explained the significance behind the wedding bands the couple were currently exchanging, the groom's apparent "side chick" decided that this would be the moment to strike.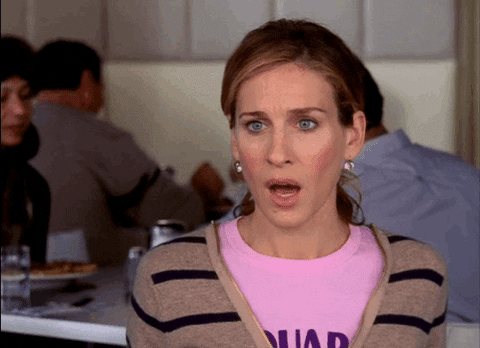 Photo: Giphy
Heads immediately turned when the woman appeared at the back of the venue, clapping her hands loudly to garner attention. "This is what you came to my house for this morning?" she pointedly ask the groom. "And the other night."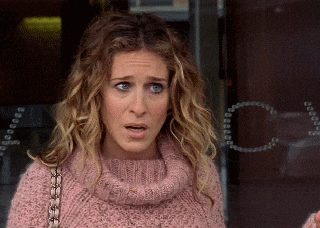 Photo: Giphy

Excuse us, but did this woman just tell a bride's entire wedding that the man she was about to marry was in bed with her just a few hours ago?! Our heads are spinning. What. Is. Happening.
The shocked wedding guests react the way one would in that situation — plenty of shocked gasps, Ohhhh's, and "Did you hear that's?!" could be heard throughout the video. One onlooker towards the front even gets up and storms towards the back of the church. We can only imagine that this is the mother of the bride on her way to whip some butt....
However, the bride and groom actually don't have much a reaction at all. But we're sure that the poor girl is raging on the inside, while the groom is inwardly panicking ("The jig is up..."). While we don't have the full story of course, here's hoping that bride hiked up her dress and hightailed it out of there. Never have we ever wanted to pull a Charlotte York à la the Sex and the City movie so badly.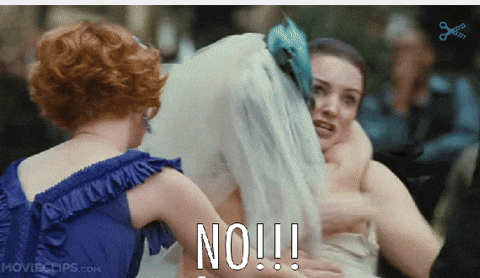 Photo: Giphy